Apex Predator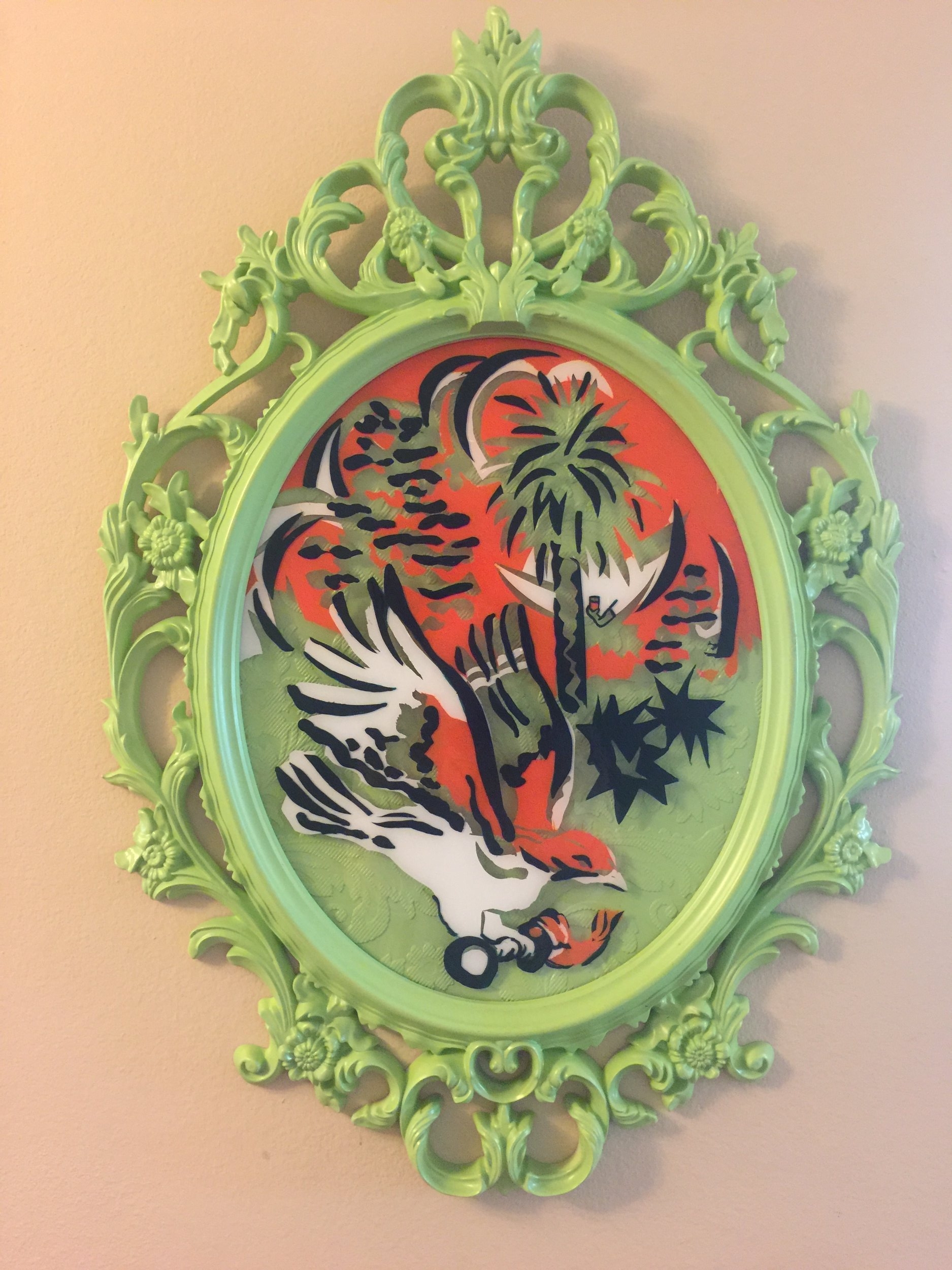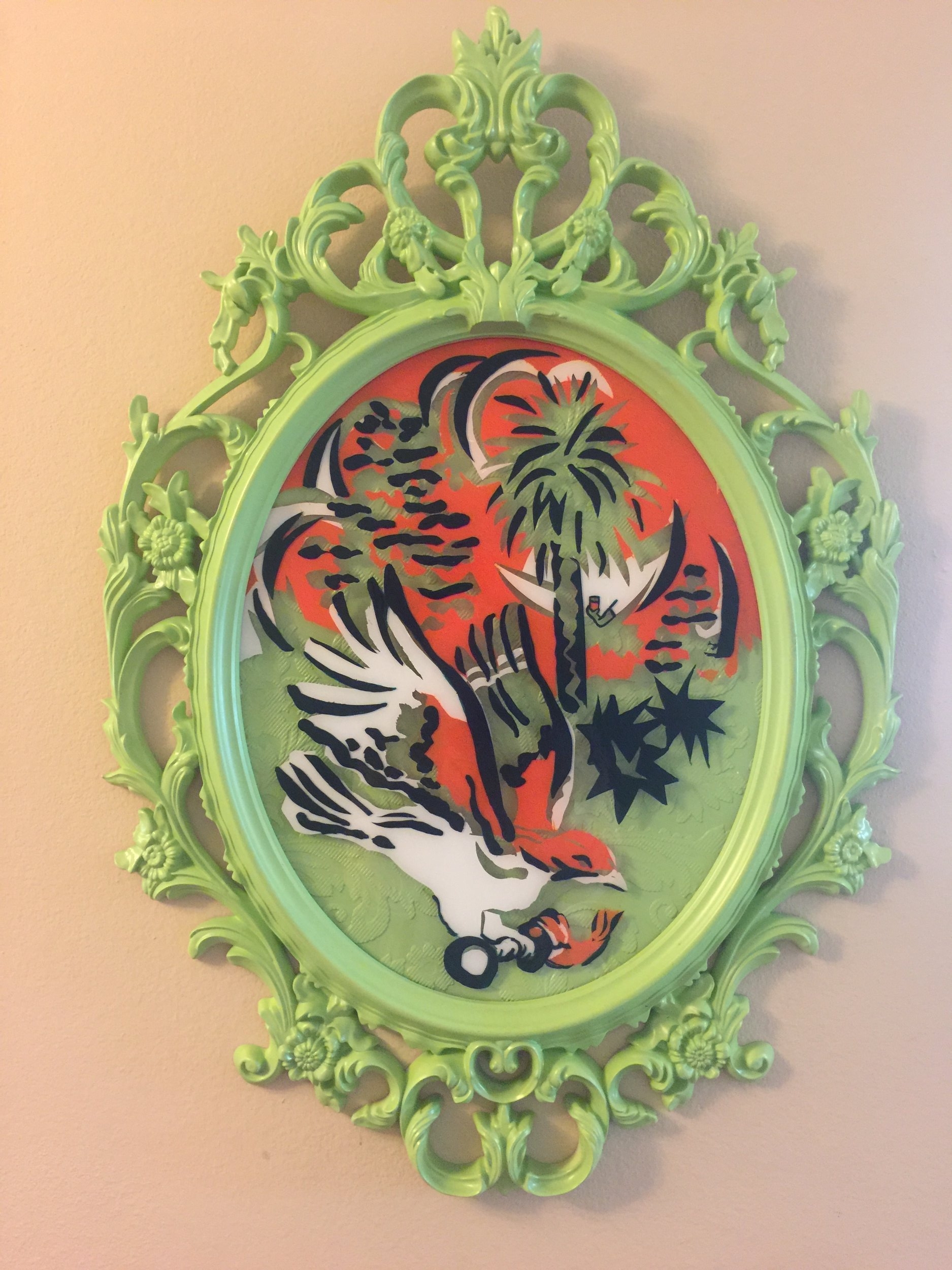 Apex Predator
Medium: Acrylic Paint on Glass with Painted Resin Frame
Dimensions: 30" x 25"
Apex Predator is a painting on glass, set against a textured background and set into a painted frame. A hawk swipes a bloody mary garnish, a person in a hammock holds a drink sans garnish.
Three colors compose the image with a fourth color created in the absence of the others. There is a spirit of airiness between the technique, the frame and the subject.
This is an example of a similarly scaled drawing, installed into an interior.